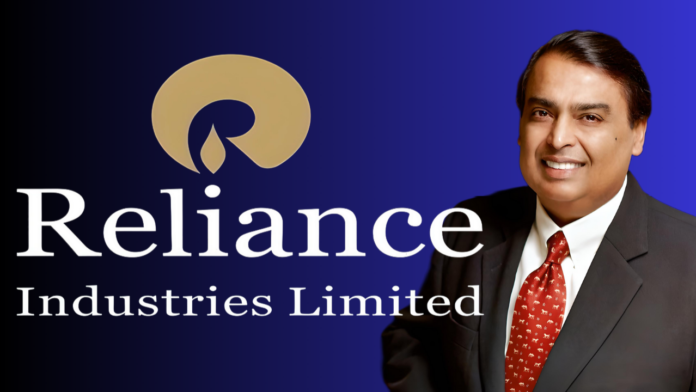 Reliance Industries (RIL), led by the renowned billionaire Mukesh Ambani, experienced a surge in buying activity as its Reliance share price's reached a fresh 52-week high.
The oil-to-telecom conglomerate's stock soared after it was announced that the company had obtained approval for the demerger of its financial services arm, unlocking substantial value for its 3.6 million shareholders.
Reliance share price witnessed an impressive 4.5% gain, propelling it to reach the coveted 52-week high of ₹2,755 during intraday trade. This surge surpassed its previous high of ₹2,754.70 recorded on December 1, 2022, instilling further confidence in investors.
The positive momentum continued as the trading day progressed, with the stock opening at ₹2,686 and surging to a new record high of ₹2,755, bolstered by robust volume trade. The trading activity on the BSE saw nearly 900,000 shares changing hands over the counter, a substantial increase compared to the two-week average volume of 308,000 stocks. As a consequence, the market value increased to a whopping ₹18.59 lakh crore, showing the robust investor confidence.
Industries current Reliance share price trades 26% higher than its 52-week low of ₹2,180, which was observed on March 20, 2023. Although the large-cap stock has lagged behind the BSE Sensex over the last year, it has shown impressive growth in the past three months. RIL shares saw a 14.4% rise over the last year, surpassing the Sensex's growth of 21.2% during the same period.
In the calendar year 2023, Reliance share price climbed 7.15% compared to Sensex's 7.5% growth, and within the three-month timeframe, it soared by an impressive 16.5% in contrast to the BSE benchmark's 9.3% rise.
The approval for the demerger of its financial services arm has sparked significant investor interest in Reliance share prices. This move will unlock substantial value for the company's 3.6 million shareholders. The conglomerate has put forward a proposal to demerge its wholly-owned subsidiary, Reliance Strategic Investments (RSIL), into a separate entity. The new company will be renamed Jio Financial Services Limited (JFSL) later and will be listed on the BSE and NSE, the local stock exchanges.
This strategic demerger scheme entails Reliance shareholders receiving one share of RSIL for every share they currently own in RIL, with the record date fixed as July 20.
During a meeting held on July 8, RSIL's board approved the appointment of Hitesh Kumar Sethi as the managing director and chief executive officer of the newly created entity, subject to the Reserve Bank of India's approval.
Furthermore, Isha Mukesh Ambani and Reliance executive Anshuman Thakur have been appointed as non-executive directors, bringing their expertise to the forefront. To ensure diverse perspectives, independent directors have also been appointed to the board of RSIL.
These directors include former Union Home Secretary Rajiv Mehrishi, former MD and CEO of Punjab National Bank Sunil Mehta, and Bimal Manu Tanna, a chartered accountant with prior experience at PwC. The appointed directors are expected to serve a five-year term until July 6, 2028, subject to approval from the members.
The National Company Law Tribunal (NCLT) Mumbai Bench recently granted approval for the demerger of RIL's financial services unit, allowing its listing on the stock exchanges. This regulatory nod follows the earlier approval received from the company's shareholders and creditors in May. Reliance has been actively constructing a vibrant financial services platform that aims to create value for all stakeholders.
JFSL, the renamed entity resulting from the demerger, is uniquely positioned to tap into multiple growth opportunities within the financial services sector. Its goal is to bring millions of Indians into formal financial institutions by leveraging technology and delivering financial products digitally through Reliance's nationwide omnichannel presence.
JFSL intends to acquire liquid assets to ensure sufficient regulatory capital for lending to consumers and merchants. Additionally, it plans to incubate other financial services verticals such as insurance, payments, digital broking, and asset management over the next three years. Reliance envisions JFSL as a technology-led business that will revolutionize the financial services landscape, providing valuable solutions and bringing financial inclusion to millions of Indians.
Disclaimer: The views and opinions expressed by investment experts on thevenusnews.com are their own or those of their respective organizations. These views and opinions may not necessarily reflect those of thevenusnews.com and its editorial team. Readers are advised to consult certified experts before making any investment decisions.